TikTok may have surpassed Google and Facebook to become the world's most popular web domain, but it seems TikTok's peak is well and truly over.
How do we know?
Well, TikTok became the world's most popular online destination because it was different to its competitive giants Google, Meta and even Snap Inc.
And unlike its arch-rival Instagram, it didn't purport to portray a false sense of reality. Instagram became the place for those with the perfect body, on the perfect holiday, eating the perfect meal, with the perfect partner… you get the gist.
But then 2020 happened, when overnight, people had to swap their expensive after-work cocktails and crisp outfits for instant coffee and pyjama bottoms working from home.
And Zoom calls meant we got a glimpse of our colleagues 'real' sides. And boy, did TikTok capitalise on that.
People were bored at home. There was no 'perfect life' to portray. And so the desired Insta pic or story was quickly replaced by the real and raw TikTok video.
Suddenly, lip-syncing and dance challenges made way for interesting, entertaining and even educational content filmed from the comfort of people's living rooms.
And the app soared in numbers. By September 2021, it had reached a billion monthly active users – and did so much faster than YouTube, Facebook or Instagram.
Like all fast-growing start-ups, off it went on a massive hiring spree and revenue-collecting mission.
TikTok UP, Meta DOWN
Its regional offices from Dublin to Dubai, and New York to London, grew at exponential rates. Its CEO, Shouzi Chew, met with Ireland's prime minister and promised 1000 new jobs in the country. In the US, the company spent an additional USD $2.1 million in the second quarter on lobbying efforts alone.
Meanwhile, Meta reported its first-ever revenue decline, and Instagram started to become so much like TikTok that Kylie Jenner and Kim Kardashian led the charge for it to become great again.
TikTok's beginning of the end
It was all sunshine and rainbows at TikTok… Then came the inevitable financial crash.
In July, talks began about serious layoffs in the company, and now-former employees took to LinkedIn to make the news public.
Talks of hiring freezes are making their way to candidates.
And by all reports, it's also shelved its IPO plans, once again.
Earlier this year – and to much dismay – TikTok replaced its popular 'Discover' tab with the 'Friends' tab. The company said it was a way to better target content and to allow people to specifically view videos from their contacts only. But it felt to everyone like it was moving away from its roots, which made it grow to where it is today.
The authentic environment that TikTok claims to foster is now being challenged by both its traditional competitors in Instagram, through Reels, and YouTube, through Shorts, but also new-generation apps such as BeReal.
Content creators own the authenticity, not TikTok
There is no doubt that TikTok has a powerful algorithm and has mastered the formula to ensure huge organic reach for anyone wanting to be a TikTok content creator. That being said, at the end of the day, TikTok doesn't own authenticity, or authentic content.
The reality is, that if TikTok is not hitting the revenue numbers it wants to hit, it certainly ain't going to invest in the manpower to make it an even bigger success.
As a result, the app's reach will be contained. Its story won't be told as brilliantly as it has been. Creators won't make the money they were promised. Users will gravitate towards newer apps.
Eventually, so will brands…
YouTube Shorts took TikTok & made it better
With what's very quickly becoming a meteoric rise, YouTube Shorts has basically taken "the same" level of virality and algorithm to serve organic content as TikTok. However, it also happens to be one of the biggest search engines on the planet.
Though TikTok is starting to mimic more of a search engine, YouTube IS a search engine and YouTube SEO is as important as ever! Optimising and tagging your Y-Shorts correctly can mean that a brand that ticks all the boxes regarding YouTube Shorts, will not only have a greater chance of virality than if the video was on TikTok, but the consumer that the video is being watched by, is more likely to be further down the purchasing funnel than if they were on TikTok.
In short, TikTok might have the awareness element down pat, but YouTube Shorts has the Y-factor i.e. the power of a search engine where people are actively searching for a brand/product/service, not just surprisingly entertained by it…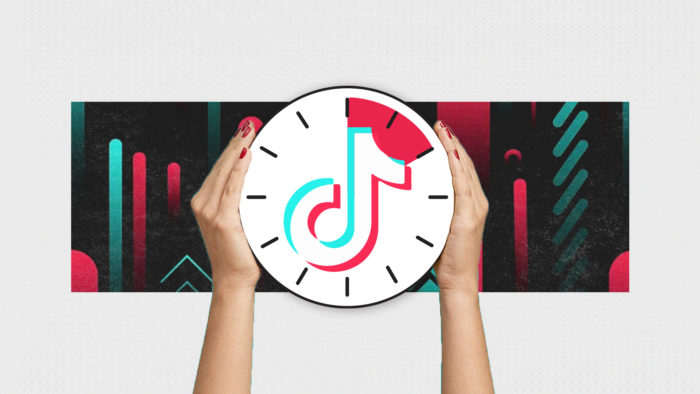 TikTok, your 10 minute time limit is up!
Unlike Meta, TikTok doesn't have the vision of creating an alternative universe as part of its broader strategy.
Though we can't see TikTok going away in the short term, unless it quickly invests in that alternative strategy like some of its counterparts and creates a persona outside of its simple app-offering, its 10 minutes of fame (you know, the limit of a TikTok video) may soon-ish be drawing to a close.
Still want to explore how TikTok may fit into your Digital Marketing Strategy? Let's chat!