Whether you're a business owner or just someone with a strong social media presence, the idea of getting hacked is terrifying. After all, most of us keep large volumes of personal information, photos and memories stored on our social platforms. Having them fall into the wrong hands can lead to some serious consequences. This is especially true if your credit card is linked to your account or you're running ads for your business.
Suspect You've been Hacked?
If you suspect someone has done the dirty and hacked your Facebook or Instagram, here's how to find out. Navigate to your account settings in the top right-hand corner of the homepage. Head to security and logins and access the 'where you are logged in' tab. If any of these seem strange, chances are someone else has gotten into your account.
You're hacked, so what now? Keep reading to find out what you can do to resolve this situation.
Don't panic. If you can't log in, there are ways to fix this too.
Request A Login Link
One of the beautiful features of Instagram and Facebook is that they are linked to your email account. This means that if you are locked out, requesting a login code or stating that you forgot your password can usually help you recover your account quickly and effectively. From there, you will wait for a one-off code from Instagram or Facebook. Then, simply use it to get back in and secure your account.
Did someone say email was dead? 🤦‍♂️
Change your details
As soon as you get back in, change all of your details as quickly as you can. This will stop any hackers from having the information they require to log in again. The information you MUST change includes:
Your email address
Password
Username
It would be ideal also to change the mobile number. Though, if you can't do so, changing the other details should still suffice.
NEVER pay the hacker
Unfortunately, many of those hacked occur as a ploy to make money ala the recent Medibank hack. Medibank have uber size wallets and will face hefty fines due to the breach. Yet even they didn't even pay the hackers off. If the hacker reaches out to you via email or phone suggesting that you should pay them to get back your details, it's highly recommended you refrain from doing so.
While some social media users have been lucky and regained access after paying the hackers, in many cases, this is a scam. It's unlikely to lead to any improvements in the situation.
Don't seek assistance from friends 🤔
It may seem logical to get all of your friends on board to report the hack and help you during this stressful time. However, the more times your account is reported, the more likely it is to be banned and restricted forever. Equally more painful is how difficult it will become to make a new account under the same name.
Prevention is the best medicine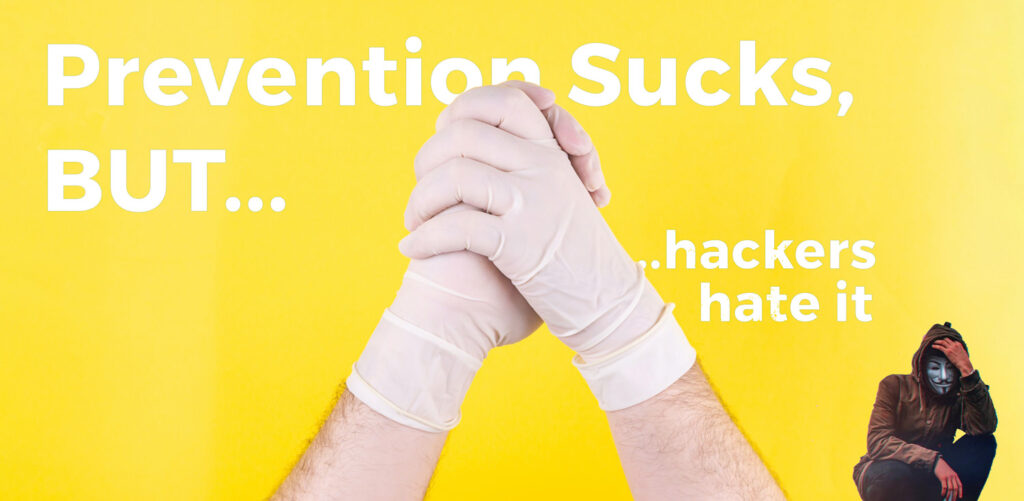 If you're reading this and you're in the thick of it (been hacked). Please skip this section and come back later…
Just like looking after our health, prevention is the best medicine. Doing everything in your power BEFORE it's too late is a great way stop hackers from gaining access to your accounts. This is actually an exceptional way to prevent these tedious situations from occurring at all. Some precautions you can take, include:
Securing your account with two-factor verification
Never clicking any log-in emails from Facebook or Instagram, despite how convincing they may be
Screenshot your Instagram backup codes, as these can be used to get into your account quicker
Seek professional help when necessary
Sadly, we've seen a lot when it comes to hacked social media accounts. Our most recent case was a brand that lost control of both Facebook and Instagram. The hackers were posting spam Bitcoin posts to followers, initially amplifying these with our client's campaign budgets. This brand lost almost $40K in expected sales before we reclaimed their social accounts. Others have resulted in even larger amounts of lost revenue loss. Some, the sale of some personal info and images that were definitely meant to remain private. That being said, we helped recover them also. Though this is tedious, you can do it yourself. With this experience, we have helped recover a number of accounts and save business owners and individuals from long-term distress. If you need a professional who can help you out. Someone who will listen, we are here and have large shoulders if need be.
Like a crime scene, the first 48 hours can be pivotal. So reach out ASAP if needed.
Want to read more about this? Reader Digest (yes it still exists) put out a great article on this..