In May 2023, Instagram finally allowed third-party platforms to schedule Stories, in what will reshape social media marketing processes everywhere! This exciting new development is set to make life easier for marketers and businesses alike, allowing them to plan and execute their content strategies more efficiently and making it much easier for social media managers to manage their content from a single platform.
Let's delve into the details of this new feature, discuss insights from Meta on its potential impact, and explore how businesses can leverage it to boost their social media presence and engagement.
From Meta:

"The Instagram Graph API enables Instagram Business accounts to publish up to 25 single images, videos, reels (i.e. single media posts), or posts containing multiple images and videos (carousel posts) per day using third-party developer platforms. This API enhancement will be available for the current version, v16.0, and all previous versions of the Graph API. As there are no new endpoints or permissions, Stories will become automatically available for developers who already have access to the Content Publishing API."

"This new feature will empower businesses to streamline their content planning and reach their target audience more effectively,". Read more here…
All this In a bid to empower marketers and brands to streamline their content planning and reach their target audience more effectively and efficiently, helping brands stay at least at the curve in the ever-evolving world of social media marketing.
Why This Is Great For Marketers & Businesses
Simple. You can now manage all your content from a single platform, which means increased efficiency for social media marketers.
We believe this truly will help create and manage content more strategically, ensuring that their messaging is consistent and on-brand. This, in turn, can lead to better audience targeting, as marketers can tailor their content to specific demographics and user behaviours and times.
"This feature is a testament to our commitment to helping businesses succeed on our platforms,"
adds a Meta rep.
Navigating the Evolving Social Media Landscape
It's been widely reported that the reach rate of Stories has experienced a decline compared to the previous year. However, there's no need for alarm! With the growing popularity of platforms like TikTok and Shorts, users have limited time to scroll through content. If you're struggling to keep up, let's chat!
Although posts tend to have a better reach than Stories, it doesn't mean you should disregard the potential of Stories. Posts can effectively attract viewers to your profile, while Stories can further enhance user engagement with your brand.
Tap That
A back tap rate is a key metric that emphasises the significance of creative and engaging Stories. The increase in back-tap rates compared to last year is a positive sign, indicating that viewers are actively engaging with your Story content.
Stories Don't Work
Don't let the decline in Stories reach rate discourage you. Focus on creating captivating posts and Stories to draw users to your profile and keep them engaged! By staying up-to-date with industry benchmarks and continuously refining your content strategy, you'll be well-equipped to navigate the ever-changing social media landscape.
How Many Times Should I Post On Social Media?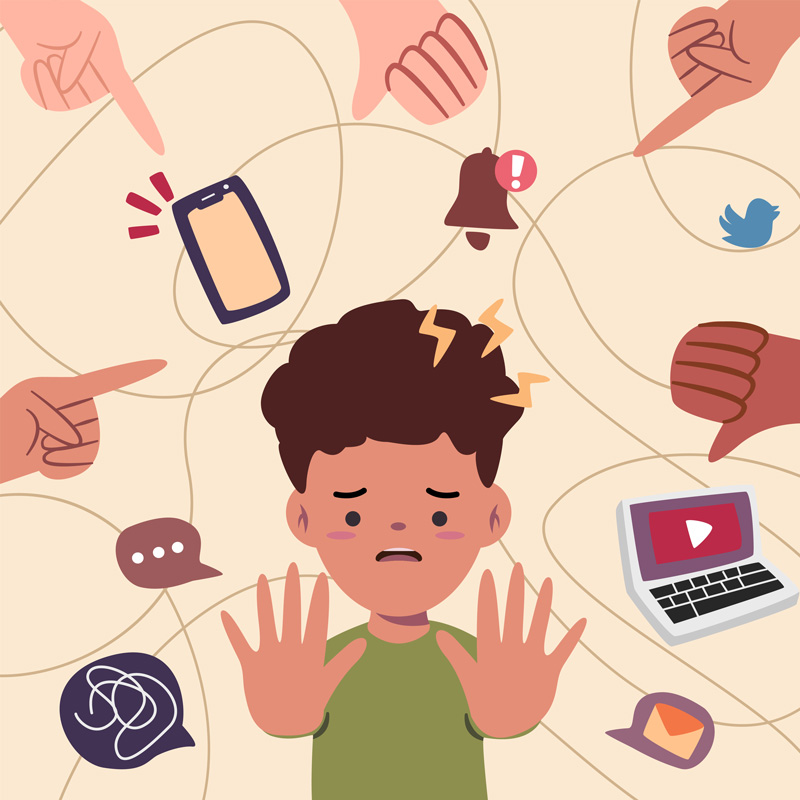 Maintaining a consistent posting schedule on social media is crucial for businesses to keep their audience engaged and informed. According to a study by Sprout Social, the industry average for brands is around 11 posts per month. However, it's essential to experiment with different posting frequencies to find the optimal balance for your specific audience and industry.
Here are some guidelines for maintaining a consistent posting schedule on social media:
1. Determine the optimal posting frequency for each platform
Different platforms have different user behaviours, so adjusting your posting frequency accordingly is essential. For example, Twitter might require more frequent posting than Facebook, Insta or LinkedIn.
2. Create a social media calendar
Plan your content in advance and schedule posts to ensure consistency. This will help you stay organised and save time, allowing you to focus on creating engaging content.
3. Monitor engagement metrics
Keep an eye on metrics such as likes, shares, and comments to gauge the effectiveness of your posting frequency and content. This will help you identify areas for improvement and adjust your strategy accordingly.
4. Experiment with different posting times
Test various posting times to determine when your audience is most active and engaged. This will help you maximize the reach and impact of your content.
5. Focus on quality over quantity
While maintaining a consistent posting schedule is important, according to Hootsuite, prioritising high-quality, engaging content is crucial for retaining viewers and encouraging interaction.
Remember, there's no one-size-fits-all approach to social media posting schedules. Experiment with different frequencies and content types to find the best strategy for your brand and audience.
The Summary
The right Story, at the right time.
Instagram's new Stories post-scheduling feature for third-party platforms is, for many social media marketers, a game-changer. By allowing businesses to plan and execute their content strategies more efficiently, they can better target their audience and drive engagement. As Meta emphasised,
"This feature is a testament to our commitment to helping businesses succeed on our platforms."
Staying up-to-date with the latest social media trends and features is essential for businesses looking to thrive in today's digital landscape. With the introduction of Instagram's Stories post-scheduling feature for third-party platforms, marketers have yet another powerful tool at their disposal to elevate their social media game.
So, what are you waiting for? Start exploring the possibilities of scheduled Stories posts and revolutionise your social media marketing strategy today! Book in a free strategy meeting.
---
Sources:
https://sproutsocial.com/insights/how-often-to-post-on-social-media/
https://blog.hootsuite.com/how-often-to-post-on-social-media/
https://blog.hubspot.com/marketing/how-frequently-should-i-publish-on-social-media