So, you don't know how well your website is performing…
With the constant new developments to Google's intelligence and the pace of digital marketing, you can't just build a website and expect to get traffic. Now, more than ever, it's essential to consider all aspects of your website's make-up, including user experience, SEO, speed and core web vitals, even your server location plays a part. Otherwise, your competitors' websites will likely rank above yours and steal high-sales customers.
Though we would all love a magical tool that tells us where we need to improve our website, unfortunately, Google doesn't make it that easy for business owners. So, you must have an expert digital marketer working with you.
At Let's Play Digital, we offer a full digital health check, not just a website audit to help you understand your website's strengths and weaknesses.
Some key elements that our digital health checks seek to uncover include:
Google Analytics Set Up
The first and most important thing for any business is rich, streamlined data. Google Analytics provides business owners with key insights, including the number of viewers they are receiving on their pages, the search terms that brought them there and the locations these consumers are coming (and leaving) from.
If you haven't set up your Google Analytics Console, do so, like now. Stop reading and go set it up… if you need help, we'll, of course, help with this process for you. We will also provide you with information about how each report and piece of data can help you redefine your business strategies.
On-Page SEO Assessment
SEO or Search Engine Optimisation essentially refers to optimising your website, so it's visible to your target audience. To do so, your web pages must contain key search terms and information that your customers are using. For example, to find Let's Play Digital, you may have Googled 'digital marketing services Melbourne'. Though this search doesn't include our name, we have embedded this term throughout our website and blogs, which is how you found us.
Using our deeply-rooted understanding of SEO, we will analyse just how visible your site actually is. Through strong data-driven research on the type of terms, you will also gain a rich understanding of the phrases you need to incorporate to generate high-value website traffic.
Assess the User Experience
While you know how to navigate your website, this is likely not the case for your customers. Creating a seamless journey for your website visitors has become an increasingly important aspect when considering your online success. After all, if it requires too many clicks to get to your contact page or it takes a long time for your website to load, searchers are likely to leave your site before they become a customer.
Using innovative technology, we will perform an audit of your user experience and locate key outpoints that may be ultimately increasing your bounce rate. Presenting these in an the easy-to-read format, we will provide you with all the knowledge you need to improve this experience, including simplifying your website code, compressing imagery and revamping your site navigation.
And So Much More…
On top of these great elements, our audit also includes checks on:
Mobile compatibility
Google analytics traffic trends
Page Speed
Website Content
Broken Links
Keyword Rankings
Social Pixels and Tags
URL structure
Indexing Issues
You'll also get the options to include a full SWOT, competitor analysis, a review of all 3rd party technology, and a digital marketing strategy, so you can be well on your way to improving your digital presence.
What Happens After My Website Audit Is Complete?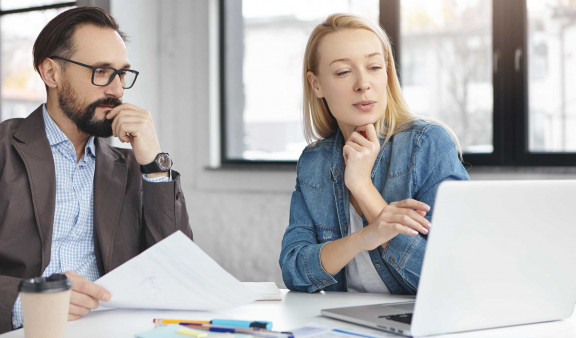 You will receive your digital marketing check as a file that you can review and work on with your team or hand over to your digital partner agency. We'll be sure to frame it in an easy-to-follow checklist, that will guide you on improving your website performance and digital presence. By sticking to the provided guide, you'll have a basis to keep your marketing and website accountable.
Is The full Digital Health check Worth It?
"If I could give one piece of advice about the digital audit, get it done!"

Angela Schmidt – General Manager, Federal Batteries
"We knew there were issues impacting our digital presence, but didn't know what they were or how to fix them. The audit was a game changer for us."

Michael Attard – Managing Director, Standard Access
"As a social media manager, I don't have all the knowledge I need to drive SEO success. The
Digital Health Check provided me with the details I needed to better target my customers."

Alyssa Hare, Jomeis Fine Foods
No matter what stage of business you are in, or if you require a website audit or a full digital health check. Checking in with Let's Play Digital and tapping into our digital marketing services can help expedite your success, amplify your message, and bring your brand to a new audience. Contact us today to get started.